"Training," Mark Twain wrote, "training is everything; training is all there is to a person."
Welcome to the 21st Century Workplace
Maybe Twain's context and meaning didn't see into the 21st-century workplace but, intent aside, relevant training is still everything for today's new hire, veteran workforce, and leaders alike. More than ever before, participatory training is as important to the employee's experience as completing a W-4 with HR or finding the break room on their first day.
An investment in continual training that educates and empowers pays dividends that support the company's mission, process and product, and people. Whether initial orientation meetings, worthwhile on-the-job workshops, or leadership development classes, intentional training sets the tone for an employee's:
first impressions,
engagement, and
dedication.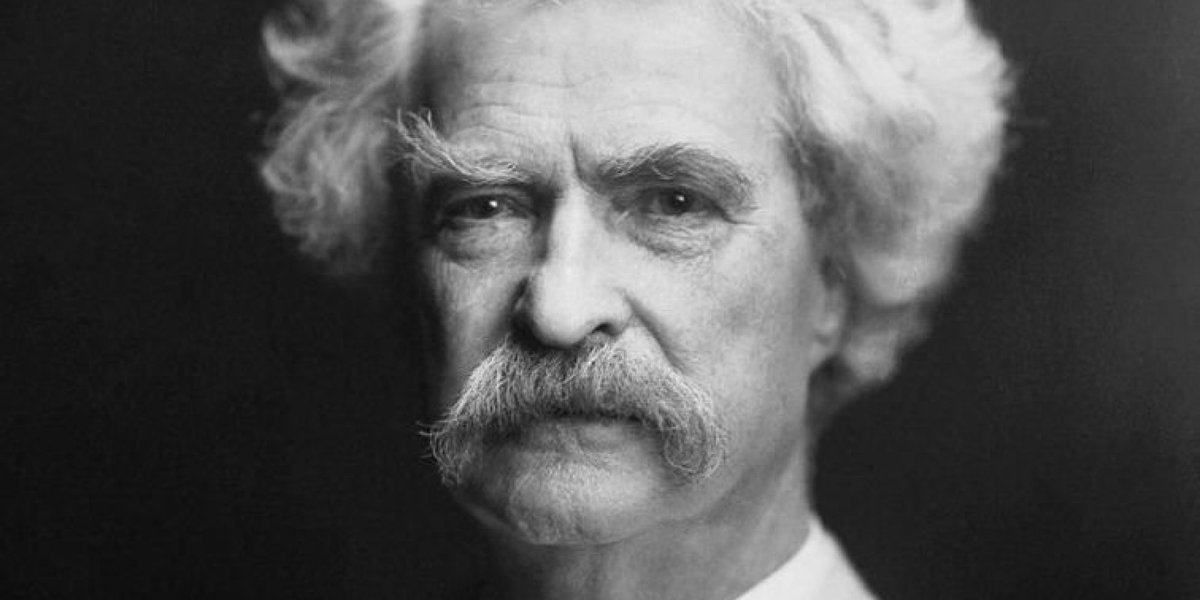 As retiring workers bid the workday grind a fond adieu, confident new hires are entering the workforce armed with the smarts, energy, and focus needed to learn the ropes and climb the rungs at a dizzying pace. Yet, despite their anxious ambition, many new hires will find themselves working in a stale business model that values tradition and an illogical "needs of the business come first" philosophy.
None too soon, observant new employees and veterans have noticed dangerous stress fractures in this mentality. Today's courageous workforce has spoken up without first raising their hands, calling empty concepts like "work-life balance" out as nothing more than tantalizing, always-out-of-reach mirages.
At the same time, they are asking for more, but not more of the usual low-hanging fruits of higher pay or additional vacation time. In a business world that unflinchingly lays off, ships overseas, and re-tools, workers want more of what really matters – more recognition, more job security, more transparency, autonomy, and respect from coworkers, middle management, and the loftiest of executives.
What's Eroding at Work?
Regardless of job title, sector, or pay grade, passé policies and outmoded technology dull the atmosphere. Imagination and innovation begin to erode and even common sense seems to take a hit.
For the established workforce, the company that fails to recognize a change is needed – whether an effort to modernize their technological infrastructure or an initiative to support in-demand benefits – bets heavily against healthy employee morale, dedication, and respect for its people.
For new, younger employees familiar with a world of impulsive social media posts and knee jerk reactions, joining a company that's barely inching along with ancient engagement practices is a shock to the system, a step far back to a foreign methodology that contributes to disengagement from day 1, minute 1.
How can leadership convince a potential candidate to join their vibrant, technologically with-it company?
Additionally, would enthusiasm benefit if a company stepped up its technological game and permanently shelved antiquated policies and procedures?
Less tangibly, would attempting to reinvent culture and philosophy contribute to a reinvigorated, engaged workforce?
And, since work ethic and expectations differ among workers, how can a company present an attractive approach that meets all employees on their own turf, encouraging a fair give/take relationship and equal participation?
Of course, not all companies are blind to the chasm between tradition and modernization. As Brandon Carson, Director of Learning at Delta Airlines, states:
"The digital age has created a massive increase in the speed and complexity of business…Companies are significantly increasing their investment in digital transformation."

(Training, 2019)
Despite throwing well-intentioned money at the latest technological advances, past will always inform the present by showing what worked, what didn't, and what had potential.
No matter how historically distant and archaic compared to today's digital advances, tradition and heritage play a vital role in carrying an organization into the future. Corporate giants will be made of those who possess the vision and dedication to realize successes and learn from failures. This creative inventiveness and willingness to embrace change and succeed despite some steep odds and resistance is what's most needed in today's workplace.
Introducing change in a company set in its ways is a heavy burden best carried on the backs of both employer and employee. In reality, though, encouraging a receptive, optimistic attitude to change is often a daunting challenge for project leaders and managers, especially in an environment where many employees openly admit to being disengaged and flat-out burnt out.
The World Reimagined
To take a broader view, as the world around us is reimagined, evident in how we watch TV (think YouTube or Netflix) to how we get our groceries (think Blue Apronesque monthly subscription plans), what obligation does a company have to develop confident leaders capable of navigating the current sea change and forecasting future ebbs and flows?
Intentional leadership development training can provide some guidance and answers. Offering a robust training session, whether in a classroom environment, virtually, or via LeadingKeys, demonstrates a modern commitment to employee relationships and open, unbiased communication. Valuable training is a superhero ally capable of improving a business' overall health and:
producing tangible, measurable calls to action,
providing methods for recognizing and resolving conflict,
minimizing distraction and dissatisfaction, and
developing confident leaders.
Working closely with HR reps, HSCT, and its leaders, a company now has an opportunity to boost employee involvement through relatable and engaging training that demonstrates an employee's – believe it or not – genuine desire to engage with their job, coworkers, and leadership while supporting the company's objectives!
First, it's important we understand that lagging or completely absent engagement is not the same as a lack of pride or motivation. It's not impossible to believe that all employees hold themselves to identical expectations of quality work that will please themselves, leadership, and the end-user.
Unfortunately, for the younger generation, this strong work ethic may be buried beneath the rubble of a self-destructing public education system that rewards high grades over high passion and effort. Or perhaps, for older workers, it's gasping under years spent in the wrong line of work with ineffectual leaders and managers. This internal innate motivation:
"…can be driven from a place of positivity, or it can be driven from a place of negativity, but either way, it's from inside of [an employee]."

(My Boss Doesn't Care)
The motivated, proud employee is curious, innovative, and contributes willingly toward a specific goal – a deadline, a quota, a better customer satisfaction survey for the next quarter. The motivated employee is engaged and amenable to change. Without being personally motivated the employee has little investment in producing a quality product. Consequently, any praise from leadership rings hollow and fails to connect the dots between the employee's contribution and the company's mission. Once an employee begins to feel motivated and engaged, new potential may be unearthed revealing interests, skills, and possibly future influential leaders.
Conversely, when an employee is completely disengaged, unmotivated, and only encouraged to speak out in anonymous corporate surveys that take months to process, that employee might go public and vent in hushed complaints and rants on websites like Glassdoor. If an employer stays tight-lipped about very real (not simply "perceived") problems, the unhappy employee may best identify as an island castaway squinting at the horizon, waiting to finally be seen, heard and, quite literally, rescued.
LeadingKeys As Your Solution
LeadingKeys and in-house leadership development workshops encourage participation by a department of autonomous adults, with or without management present. The result is an honest and intentional discourse that hears any issues or complaints, turning the focus toward a resolution with personal, invested, cooperative purpose. By seeking outside counsel from an HSCT trainer who is not a member of the company's org chart, workers are given a new ear to bend and a unique perspective, a safe way off the island for those who feel cast out and fear retaliation.
In an ever-changing work environment, there is no room for mediocre boring training and even less space for mediocre ineffectual leadership. Empathetic and conscientious HR representatives, HR buyers, managers, and leaders know about the on-going challenges of hiring eager talent and keeping the current workforce motivated, positive, and focused. HSCT knows about these challenges, too, and is an organization's best ally against on-the-job boredom, apathy, conflict, and attrition.
For middle-management with little time to research methods for boosting engagement let alone nurturing tomorrow's leaders, HR and HSCT provide a collaborative way forward. Through consultative training workshops or time-saving, on-demand LeadingKeys modules and blogs, HSCT identifies roadblocks preventing business and its employees from reaching their fullest potential.
Beginning with LeadingKeys and extending to on-site training workshops, HSCT's business model offers the research, tools, and assistance necessary to drive a meaningful organizational disruption, resolve conflicts, and manage employee participation.
HSCT's professional instructors know the process starts with a few trainable components such as support, cooperation, and honest communication intended to lead to a solution.
Discussion in a constructive, critical training environment allows for creative, meaningful brainstorming that respects the employee's talent, knowledge, perceptions, and time spent with the company.
Regardless of an employee's job title or status, having a confident and smart ally in HR who seeks unbiased, outside consultation is a step toward victory in the game of improving morale, engagement, and leadership.
Leadership in any form takes courage, especially when suggesting and advocating for something new in a settled functionally successful environment. Having the courage to actively listen to employees, understand, and challenge established protocol are enormous first steps to effecting the very change that might be needed.
Once the need for a change is identified, all players must plan for it and implement as smartly as possible with an expectation for a long haul, farsighted commitment.
For an organization looking to truly improve workforce morale, engagement, and dedication, the way forward won't be easy. The hike is completely uphill, muddy, thorny, and bound to wander through unfriendly, uncharted territory.
The Future is Now
Future LeadingKeys articles will discuss the state of leadership development training now, throughout the near future, and beyond.
We will discuss leadership development's evolution and employee training from stagnant PowerPoint presentations to in-person workshops and, finally, to immersive virtual reality sessions.
We'll get a better understanding of:
the intersection between business and technology and how the latter can disrupt the status quo in interesting, unexpected, and effective ways,
who the players are and what their roles are in improving the current work culture,
ways to motivate and improve empathetic communication and engagement,
what a "leader" is and is not,
the differences between constructive disturbance and destructive dissidence, and
the importance of delivering sincere, respectful recognition.
Most importantly, we'll work together to deconstruct and rebuild new, exciting approaches to leadership development and employee engagement.
Our work together will emphasize the bedrock human relationships between employees, HR, leaders, and managers. We'll discuss ways to make things better, to improve on long-standing traditions that "always worked before."
Along the way, we will have to stare, straight-on, at some hard ugly truths with honesty and humility.
At times, we may have to admit defeat and start over.
Ultimately, though, if the new hires entering the workplace are getting smarter, so too must the workplace itself. If employers expect dedication, transparency, and honesty from an ethical workforce, that very same employer is obligated to provide a safe environment, training that educates, and leadership that listens.
Empty jabber jaw promises occupy little real estate in the modern-day landscape of what a good job looks like. Regardless of their success in the past, unimpressive, outdated ways of conducting business will no longer fly for veteran workers or newcomers.
Finally, redefining the work environment is an exceptional chance to create a think tank that draws from a vast, experienced, talented, and knowledgeable population while introducing new ideas and improvements from all members of a unified workforce.
For the good of all involved, this is not an opportunity to be missed.